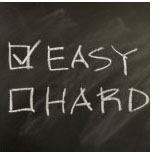 A senior move manager offers a much broader range of services than those provided by a traditional moving company.
In addition to packing and unpacking, your move manager will plan and organize the new living space to feel like home, as well as making sure your unique needs are met throughout the move.
Here is our 5 Step Process:
STEP 1

CONSULTATION
The process begins with a free, in-home consultation, where your move manager will help you determine the services you need and learn the best way to ease your anxiety during the transition. Each client has particular concerns that are important to them, and those concerns are important to us. For that reason, the move manager that meets with you in your initial consultation will be the one directly supervising every aspect of your move. A timeline for the move will be determined and a written estimate will be given, listing the services you require.
STEP 2
DEVELOPING A SPACE PLAN
The next step is to prepare a space plan of the new home. We measure the interior of the new space and work with you to decide where specific items should be placed, ensuring that just the right amount of furniture and decorative items will be moved.
STEP 3
SORTING YOUR BELONGINGS
Every client is unique…for some clients, sorting through the lifetime of accumulated personal belongings is emotional and they would appreciate time to go through the process slowly, if time allows. In those cases, a move manager can work side by side with the client to assist in deciding what to keep, sell or donate. Some families want to go through the belongings to remove everything that is wanted by family members and leave the remainder for the move manager to handle. Other clients don't have the desire or time to sort through their things–preferring to just walk away and have someone else deal with it. We are prepared to work with you and your family in whatever manner feels right to you, that time allows.
When the sorting decisions have been made, the move manager makes arrangements for charity pickup, arranges for items to be shipped to out of state family members, arranges for disposal of items that are to be discarded, contacts consignment furniture dealers, holds an estate sale, or whatever is needed to remove everything from the home that is not being moved to the new space.
STEP 4
PACKING & MOVING
On the day before moving day, our packers pack all the household items, keeping out things that have to be packed at the last minute. On moving day, we will meet and direct the movers. We will pack the last minute items, while the movers begin loading.
STEP 5
WELCOME TO YOUR NEW HOME!
At the new location, while the movers are unloading, we direct them in furniture placement while the same staff members that packed your belongings will begin to unpack and organize your things to their proper place. We make the beds, hang the pictures and mirrors, set up the TV and clocks and give your home the finishing touches that you desire. By the end of the day your new space feels like your new home.
After you have moved, we can continue to work with you to shop for items that are needed to make the new home complete, such as storage items, window treatments, lighting or furnishings.