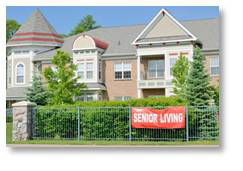 Tender Care Move Management can help eliminate obstacles that potential residents face when they are considering a move into your community.
Often the desire to move into a senior community is overshadowed by the thought of undertaking a move–it can seem overwhelming.
By assisting your residents with their move, we allow them to focus on the excitement of moving into their new home.
Here's how Tender Care Move Management can help your residents:
Move new residents to your community – handling any or all of the arrangements, both in their previous and new home
Move current residents within your community
Clear out rooms or apartments when the family needs help
Reduce the stress of the transition, making a happier resident
Please consider Tender Care Move Management your partner in creating happy, stress-free moves for your residents.
Contact us today to find out how we can help your clients!