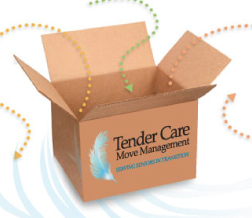 When you are planning a move, one of the things you need to plan in advance is the moving cost. Moving costs depend on things like distance and weight, as well as packing.  As a result, every move is unique.  It is not possible to give a general estimate of the cost of a "typical move".
The move management fees are based on hourly charges and the number of hours depends on a variety of factors.  Learn more about the factors that affect the cost of a move:
Personalized Services
Size of the existing home and size of the new home
Amount of household goods that need to be sorted and disposed of
Amount of assistance to be provided by family or friends
Amount of belongings that must be packed, moved and unpacked
Accessibility of the new home (elevators, stairs, hallways, etc)
Weather factors on moving day
Move management fees start at approximately $500 for a studio apartment.
 Flexibility  
We can do all or part of your move – you decide how we help.  We can work with your family members or friends and do only the parts of the project that you want to leave to us.
Efficiency
Move management fees are based on hourly charges.  We provide an estimate of the expected number of hours that will be required to perform the requested services, with a "not to exceed" figure.  We work quickly to minimize the charges to you.
Reassurance
Tender Care Move Management is insured and our employees are bonded.   When outside service providers are required, we use trusted service partners that are insured and bonded as well, such as cleaning services, repair contractors, etc.  The fee for the loading, transporting and unloading of household items is paid separately to the moving company.  We use only moving companies that are insured and bonded.