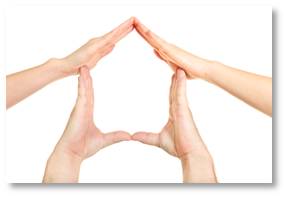 Please click on any of the links below to find more useful information about Senior Organizations and health care.
If you need any further information or can't find the information you need,
please don't hesitate to Contact Us!
A Place for Mom Senior Living Advisors
Associations – Aging
AARP (American Association of Retired Persons) is the nation's leading organization for people 50 and older.
National Association of Senior Move Managers
Download the NASMM Guide To Rightsizing and Relocating HERE
U.S. Department of Health & Human Services
American Society on Aging: The largest organization of multidisciplinary professionals in the field of aging. Their resources, publications, and educational opportunities are geared to enhance the knowledge and skills of people working with older adults and their families.
Foundation for Health in Aging
The AGS Foundation for Health in Aging (FHA) is a national non-profit organization established in 1999 by The American Geriatrics Society. We aim to build a bridge between the research and practice of Geriatrics and the Public, and to advocate on behalf of older adults and their special health care needs.
Associations – Medical/Health
National Committee for the Prevention of Elder Abuse
The National Committee for the Prevention of Elder Abuse (NCPEA) is an association of researchers, practitioners, educators, and advocates dedicated to protecting the safety, security, and dignity of America's most vulnerable citizens
Mesothelioma Life Expectancy Information
National Osteoporosis Foundation
American Association for Geriatric Psychiatry
The American Association for Geriatric Psychiatry is a national association representing and serving its members and the field of geriatric psychiatry. It is dedicated to promoting the mental health and well being of older people and improving the care of those with late-life mental disorders. AAGP's mission is to enhance the knowledge base and standard of practice in geriatric psychiatry through education and research and to advocate for meeting the mental health needs of older Americans.
The American Geriatrics Society (AGS) is a not-for-profit organization of over 6,400 health professionals devoted to improving the health, independence and quality of life of all older people. The Society provides leadership to healthcare professionals, policy makers and the public by implementing and advocating for programs in patient care, research, professional and public education, and public policy
Easter Seals provides exceptional services, education, outreach, and advocacy so that people living with autism and other disabilities can live, learn, work and play in our communities.
The Alzheimer's Association is the leading voluntary health organization in Alzheimer's Care, support and research.
American Academy of Opthalmology
Founded in 1924, the American Heart Association is the nation's oldest and largest voluntary health organization dedicated to building healthier lives, free of heart disease and stroke. To help prevent, treat and defeat these diseases — America's No. 1 and No. 3 killers — we fund cutting-edge research, conduct lifesaving public and professional educational programs, and advocate to protect public health.
Michael J. Fox Foundation (Parkinson's)
The American Stroke Association, a division of the American Heart Association, is hard at work to prevent, treat and defeat stroke through research, public and professional education programs and improved emergency care. It helps stroke survivors regain skills, helps hospitals improve treatments and helps others live longer, stronger lives by reducing their risk of stroke.
Associations – Professional / Industry
CARF reviews and grants accreditation services nationally and internationally on request of a facility or program. Their standards are rigorous, so those services that meet them are among the best available.
The CCAC's accreditation program is based on the belief that accreditation promotes and maintains quality and integrity in the retirement community industry.
National Association of Senior Move Managers
Leading membership organization for Senior Move Managers
An independent, not-for-profit organization, the Joint Commission is the nation's predominant standards-setting and accrediting body in health care.
National Association of Professional Geriatric Care Managers
National Academy of Elder Law Attorneys
Assisted Living Federation of America
The Assisted Living Federation of America (ALFA) is the largest national association exclusively dedicated to professionally operated assisted living communities for seniors. Assisted Living Federation of America's member-driven programs promote business and operational excellence through national conferences, research, publications, and executive networks. The Assisted Living Federation of America works to influence public policy by advocating for informed choice, quality care, and accessibility for all Americans.
American Association of Homes and Services
The members of the American Association of Homes and Services for the Aging help millions of individuals and their families every day through mission-driven, not-for-profit organizations dedicated to providing the services that people need, when they need them, in the place they call home.
American Seniors Housing Association
The American Seniors Housing Association provides leadership for the seniors housing industry on legislative and regulatory matters, advances research, education and the exchange of strategic business information, and promotes the merits of seniors housing.
American Health Care Association
The American Health Care Association advocates for quality care and services for the frail, elderly and disabled. Our members provide essential care to one million individuals in 11,000 nursing homes, assisted living facilities, and other long term care facilities. Learn more about AHCA.
National Center for Assisted Living
The National Center for Assisted Living (NCAL) is the assisted living voice of the American Health Care Association (AHCA). NCAL is dedicated to serving the needs of the assisted living community through national advocacy, education, networking, professional development, and quality initiatives. NCAL's proactive, national focus on assisted living legislation is backed by the strongest and most influential long term care advocacy team in the country. NCAL members know that their voices will be heard by the national policymakers and regulators who continually seek to influence the future of assisted living.
CCAL is a national education and advocacy organization focused upon the implementation of principles, research, policies and programs to foster person-centered living in the community and in assisted living
Founded in 1977, Family Caregiver Alliance was the first community-based nonprofit organization in the country to address the needs of families and friends providing long-term care at home. Long recognized as a pioneer in health services, FCA now offers programs at national, state and local levels to support and sustain caregivers.
National Alliance for Caregiving
Established in 1996, the National Alliance for Caregiving is a non-profit coalition of national organizations focusing on issues of family caregiving
National Private Duty Association
National Senior Citizens Law Center
National Family Caregivers Association
The National Family Caregivers Association educates, supports, empowers and speaks up for the more than 65 million Americans who care for loved ones with a chronic illness or disability or the frailties of old age. NFCA reaches across the boundaries of diagnoses, relationships and life stages to help transform family caregivers' lives by removing barriers to health and well being.
Hospice Foundation of America provides leadership in the development and application of hospice and its philosophy of care with the goal of enhancing the U.S. health care system and the role of hospice within it.
National Association for Home Care & Hospice
NAHC is the largest and most respected professional association representing the interests of Americans who need home care (including acute, long-term, and terminal care) and the caregivers that provide them with in-home health and supportive services.
National Association of Social Workers
Medical Information
Mayo Clinic Health Information
Medicare/Medicaid Information
The Center for Elders Independence provides high quality, affordable, integrated health care services to the elderly, which promote autonomy, quality of life and the ability of individuals to live in their communities.
Senior Service Organizations